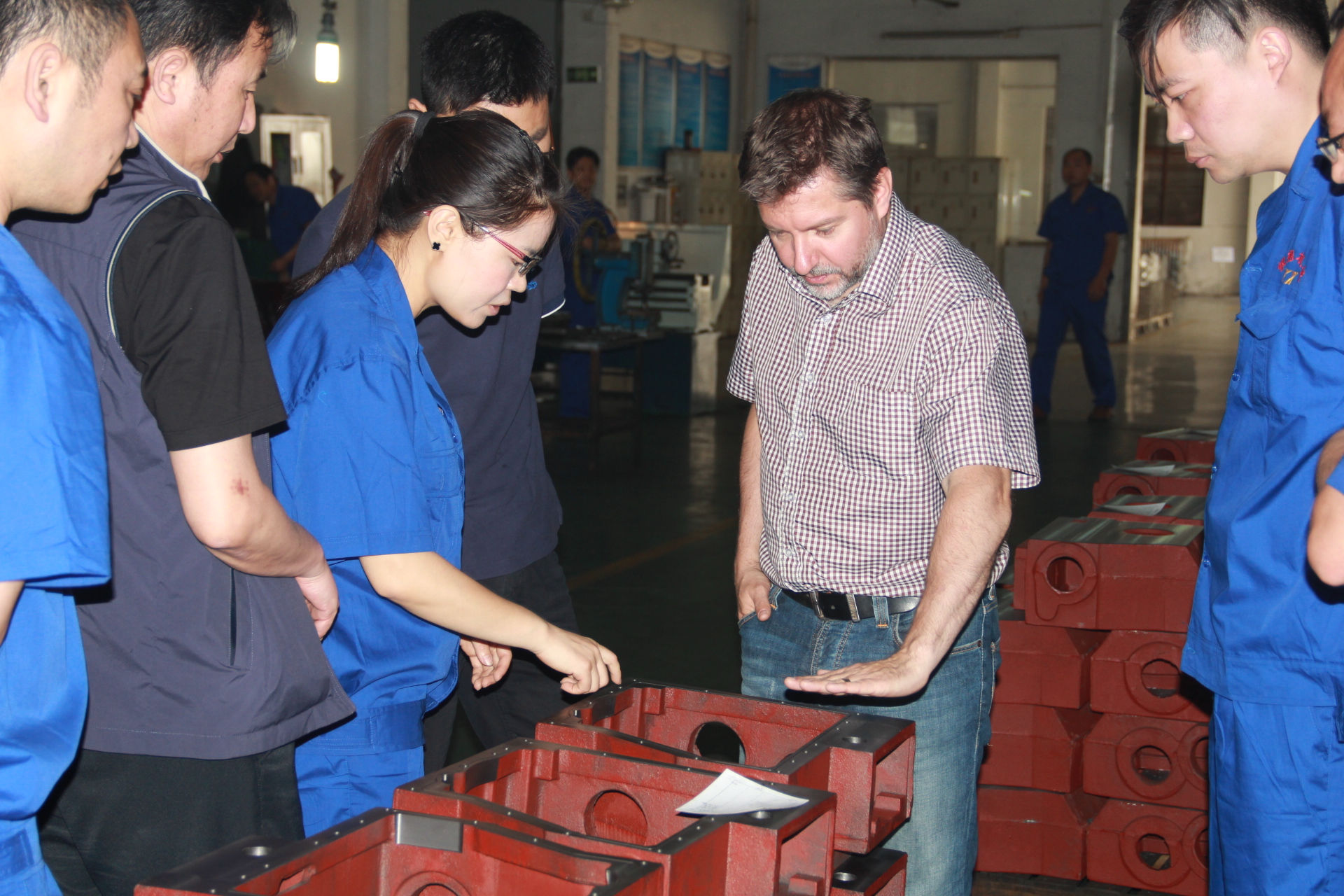 1. viewed the onsite producing , johan say highly comment on new regulationed factory site and our onsite management.
2. we chat the fabrication process for on spot new spare parts.
3. checking the sample we are proceeding.
4.talked the plan for the future new cooperation.
johan expressed he will give us more new projects.